Dan Bern captivates on his near-perfect new full-length album, Hoody
'Hoody'
Dan Bern (BFD/RED)
4.5 stars out of 5
Just when I think I have a pretty good handle on the contemporary music scene, I'm embarrassed to realize that yet another terrific artist has been toiling away for years without ever popping up on my radar. Such is the case with singer/songwriter Dan Bern.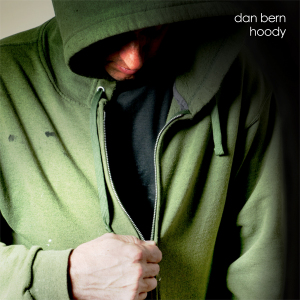 The Iowa native has been at it since 1997 and has dropped more than two dozen albums, EPs and live recordings during that stretch … yet I had no clue who he was when "Hoody" — which is fast becoming one of my favorite releases of 2015 — came across my desk several weeks ago.
"I feel it's a really strong record," Bern says in what may be the understatement of the year. "I think it's got a lot of elements — old folk, classic country, British Invasion — but it all holds together. It's the culmination of what I've been aiming at for a long time, and also a jumping off point for everything I'm aiming to do next. I was aiming high and knew what I was after, and with a great team was able to achieve it. I hope people will hear it."
A cross between Bob Dylan and John Prine, Bern captivates from beginning to end on this 11-track, 38-minute gem. There isn't a bad song to be found on "Hoody," but Bern is especially effective on the title track, "Merle, Hank & Johnny," "Lifeline," "Terre Haute," "Waffle House" and the Johnny Cash cover "One Piece at a Time." I can't recommend this one highly enough.